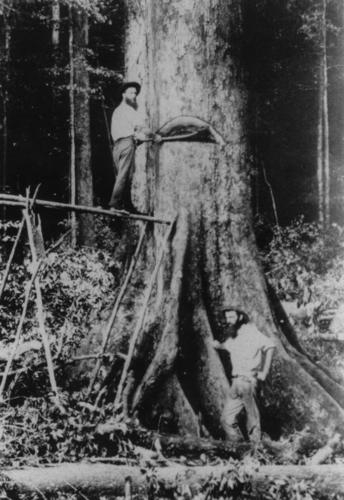 The Australian Forest History Society is a scholarly organisation that promotes historical understanding of human interactions with Australia's forest.
The Australian Forest History Society operates as a friendly network of people interested in the history of Australia's forests and woodlands. Members come from a wide variety of disciplines, backgrounds and walks of life. The society publishes a newsletter, organises conferences and encourages the study of Australia's forests in the past. It was formed in 1988 and became formally incorporated in the ACT on 27 May 1998. The Society has about 90 members and distributes its Newsletter to a number of libraries and institutions. If your organisation would like to be added to our mailing list, please send an e-mail to fintan_olaighin@yahoo.com.au

The Society maintains contact with the Forest History Unit of the International Union of Forest Research Organizations (IUFRO) and with similar societies in other countries.

The Australian Forest History Society enjoys the active support and participation of New Zealand forest historians and welcomes the participation of forest historians from other countries, especially those in the Pacific region.